Complete Industry Chain
Enterprise Strength

Quality Assurance
WE HAVE AN ACCURATE
DEVELOPMENT STRATEGY
AND A COMPLETE VALUE
SYSTEM. HIGH-QUALITY
POSITIONING, PRODUCTS
AND SERVICES
FIN CNC machines' market share in China is around 70% and exported to 50+ countries across globe market. All top ranked tower manufacturers, steel structure fabricators and power station makers, bridge/railway manufacturers, truck makers are our clients.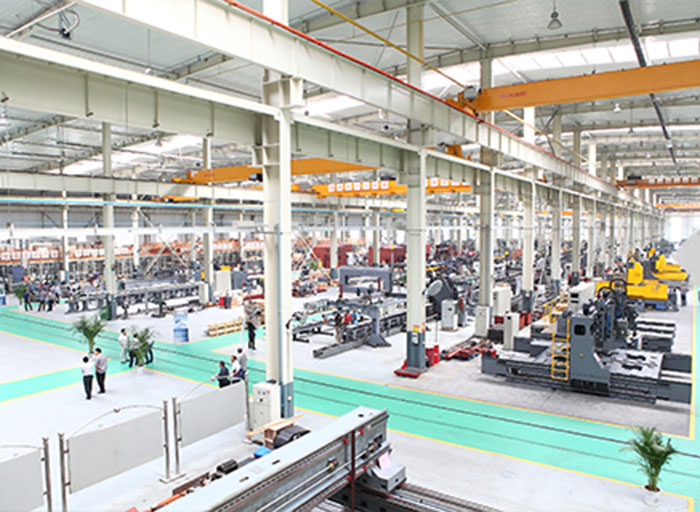 HEAD QUARTERS AND MAIN MANUFACTURING UNIT
Our company has Strong R & D center with 30 engineers team, 24 years of experience from year 1997, 280 staff, plant area about 270,000. Our company was officially listed on the Shenzhen Stock Exchange with stock code 002270 in year 2008. FIN CNC machines' market share in China is around 70% and exported to 50+ countries across globe market.
Our company's products should include iron tower
manufacturing, steel structure manufacturing, wind power
station manufacturing, bridge/railway manufacturing,
truck manufacturing, etc.
CNC machines for steel structure fabrication
CNC machines for power transmission line
CNC machines for large steel plates tubesheet
CNC machines for boring and milling
CNC machine for lorry
Other special CNC machines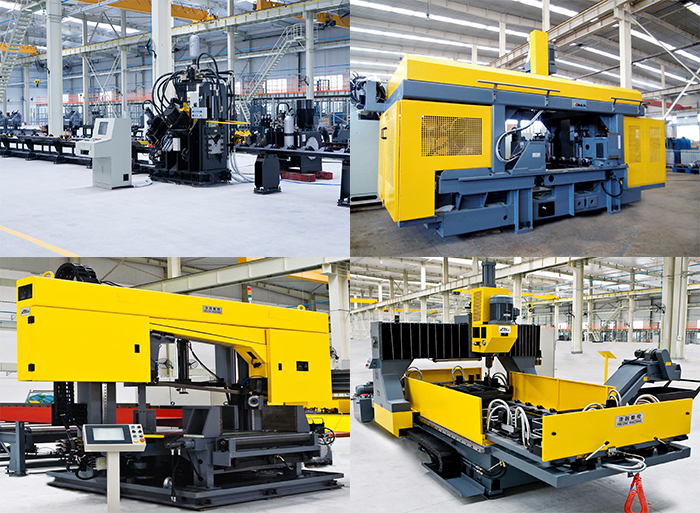 Closed-Loop Control of Quality The Whole Production Process.
Since its establishment in 1998, it has its own large-scale equipment: 16 CNC milling and boring machines, 2 horizontal axis and rectangular surface grinders, CNC vertical machining centers.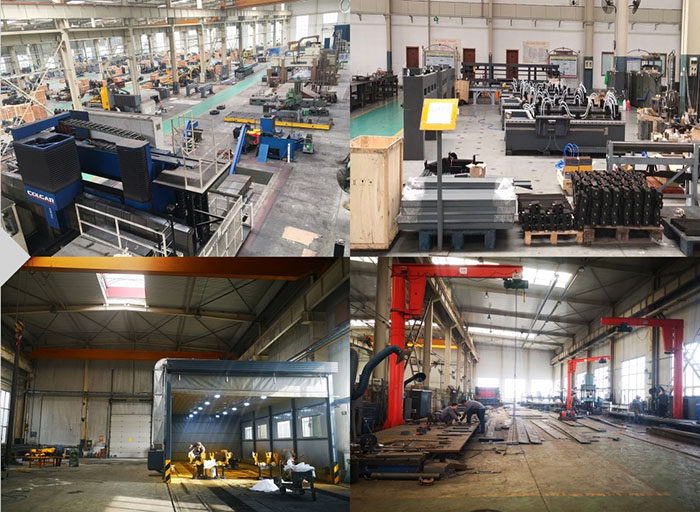 The Values of FIN
The Mission of FIN
The most important weaith of FiN is not profit but various talents who are helpful for fin's development. Those talents will own the worid. So we should try our best to continuously build and enlarge our talent troops and supply them with the best conditions to encourage them to exert themselves to the largest extent in FiN. This is the values we have been aspired after.
For outside of the company, FIN's biggest wealth is possessing more respects and reliances from its customers. On the basis of keeping the quantity and services of our products, we make the customers understand and acknowiedge more culture and managements of fin through the products of fiN. Then we can gain more respects and reliances which is more important than directly getting profit. This is a kind of genuine wealth.
Supply the staff with material and spiritual conditions which are much better than the craft brother's conditions.
Provide first class products and services for customers.
Repay our society and make it more prosperous and stronger Create rich return to investors.
Our Missions are differed from present to the future. At first we should be benignant to ou own employees so as to make them feel confident and proud. The employees with this foel ing can produce products of high quality and we can provide much better services because of such high quality products, if such enterprise goes further, it can pay more taxes to the society and more jobs can be offered. What's more, it will enter the philanthropy and repay the socinty. By this way the development of our society will be pushed forward. it is the future mission of FIN At the same time as creating values for society. FiN company will got bigger markot, then bring rich profit return to investors.